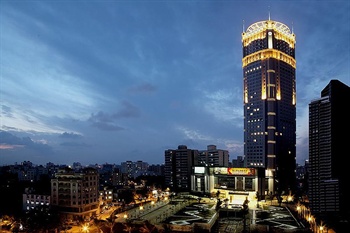 The Haikou Mingguang Shengyi Hotel is one of the newest hotels in Haikou, having been renovated in 2019.

Traveling to the hotel is easy with Haikou East Railway Station located approximately 3km away and Meilan International Airport roughly 19km away. With multiple attractions nearby including Qiongtai Academy, 3D Fantasy Art Exhibition and Sugong Shrine, guests will find plenty to keep themselves occupied.

In their spare time, guests can explore the hotel's surroundings. Travelers requiring pickup service can book this directly through the hotel. This Haikou hotel offers parking on site.

According to our guests, this hotel provides a very high level of service. This hotel is particularly popular with those traveling on business.